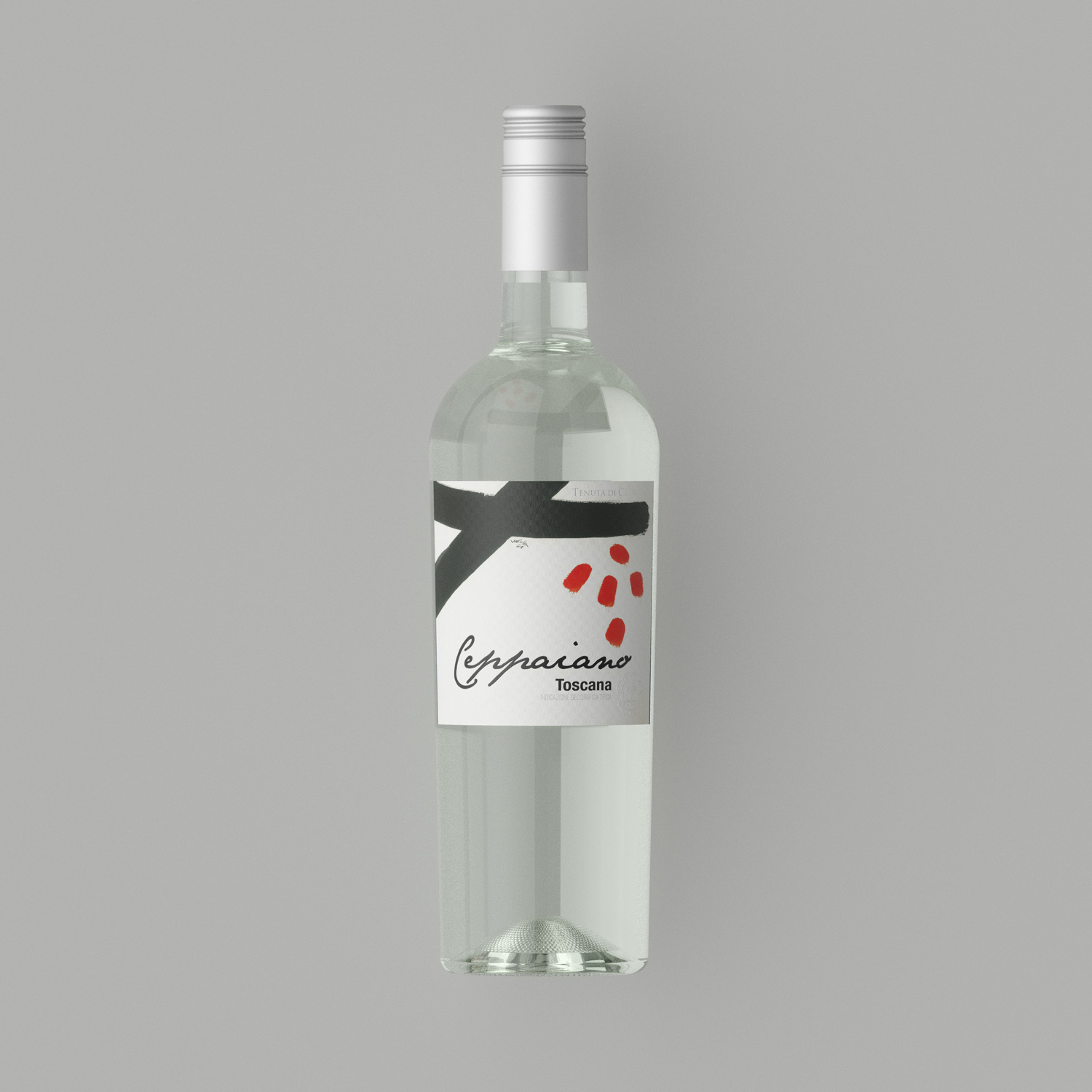 Ceppaiano Bianco di Toscana IGT
An original blend of Trebbiano and Traminer grapes with considerable aromatic complexity, freshness and elegance.
Grapes

70% Traminer, 30% Trebbiano
Straw yellow colour with golden reflection.
Intensively aromatic wine with floral notes.
Excellent structure, soft and creamy, suitable for long ageing in bottle. Taste of litchi and exotic fruits.
"A pretty nose with sliced green apples, lemons and lime." – James Suckling
A new art label for a wine conceived in the name of innovation and creativity.

Are you looking for additional information?
Write an email via the link below. One of our wine experts will reply to you through as quickly as possible.